Description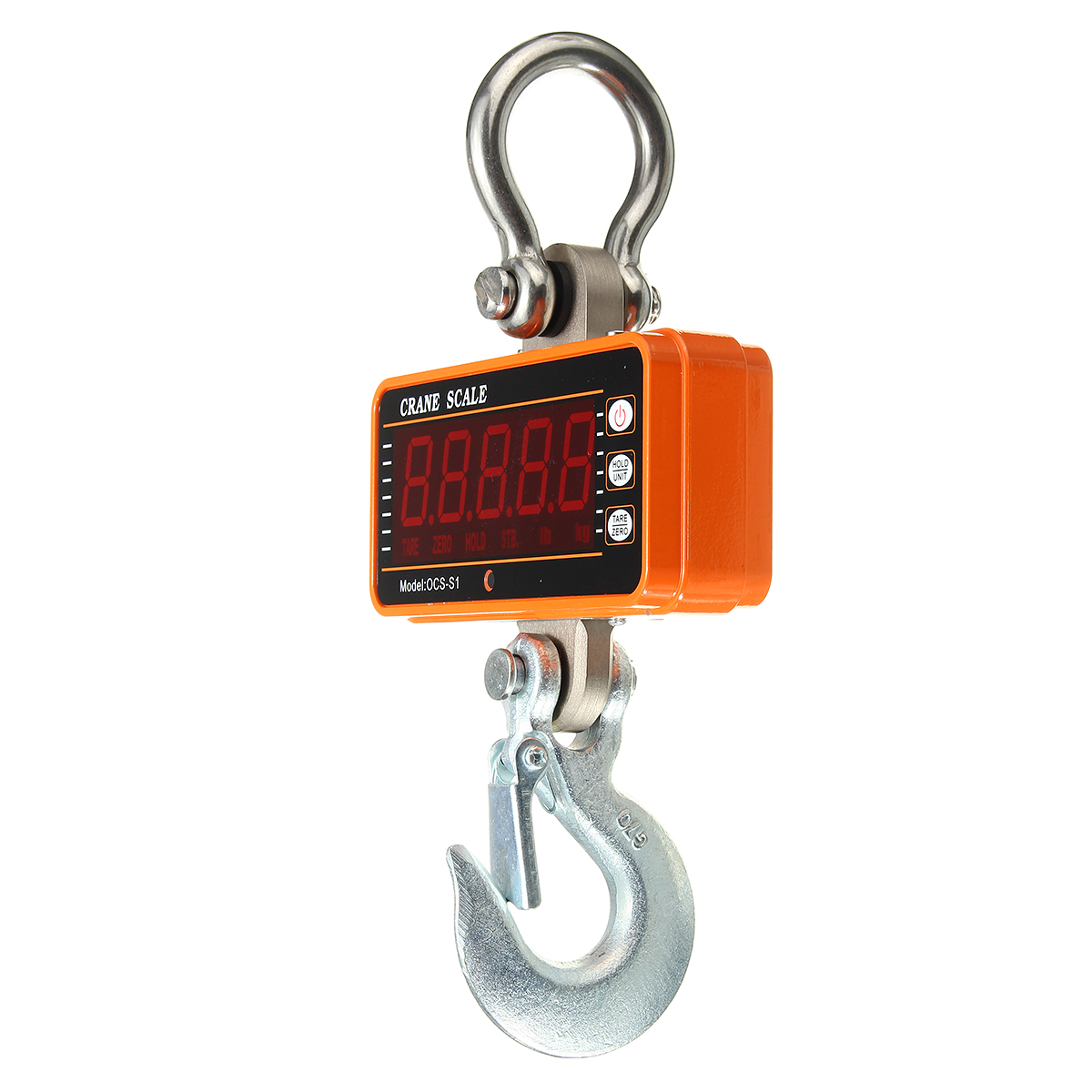 Balance crochet industrielle 1000kg

Aluminum die-casting case.
LED display with backlight.
Stainless steel rings, alloy steel hooks.
Capacity: 1000kg. 

Specification:
 Accuracy class: OIML III
Tare range: 100%F.S.
Zero range: 4%F.S.
Safe overload: 120%F.S.
Overload alarm: 100%F.S.+9e
Temperature range: -10°C to 40°C 

Functions:
Zero/Tare.
Display hold.
Voltage display.
Overload warning.
Auto power off.-Unit switch. 
Package included:
 1 x OCS-S1 1000KG Digital Crane scale
1 x User Instructions

---
Information Coronavirus
Compte-tenu de l'épidémie les délais de livraison peuvent être allongés. Les services postaux font tout leur possible pour respecter les délais d'acheminement des colis, cependant, en raison des possibilités de transport limitées, des délais prolongés sont à prévoir. Nous vous remercions pour votre compréhension et votre patience.