Description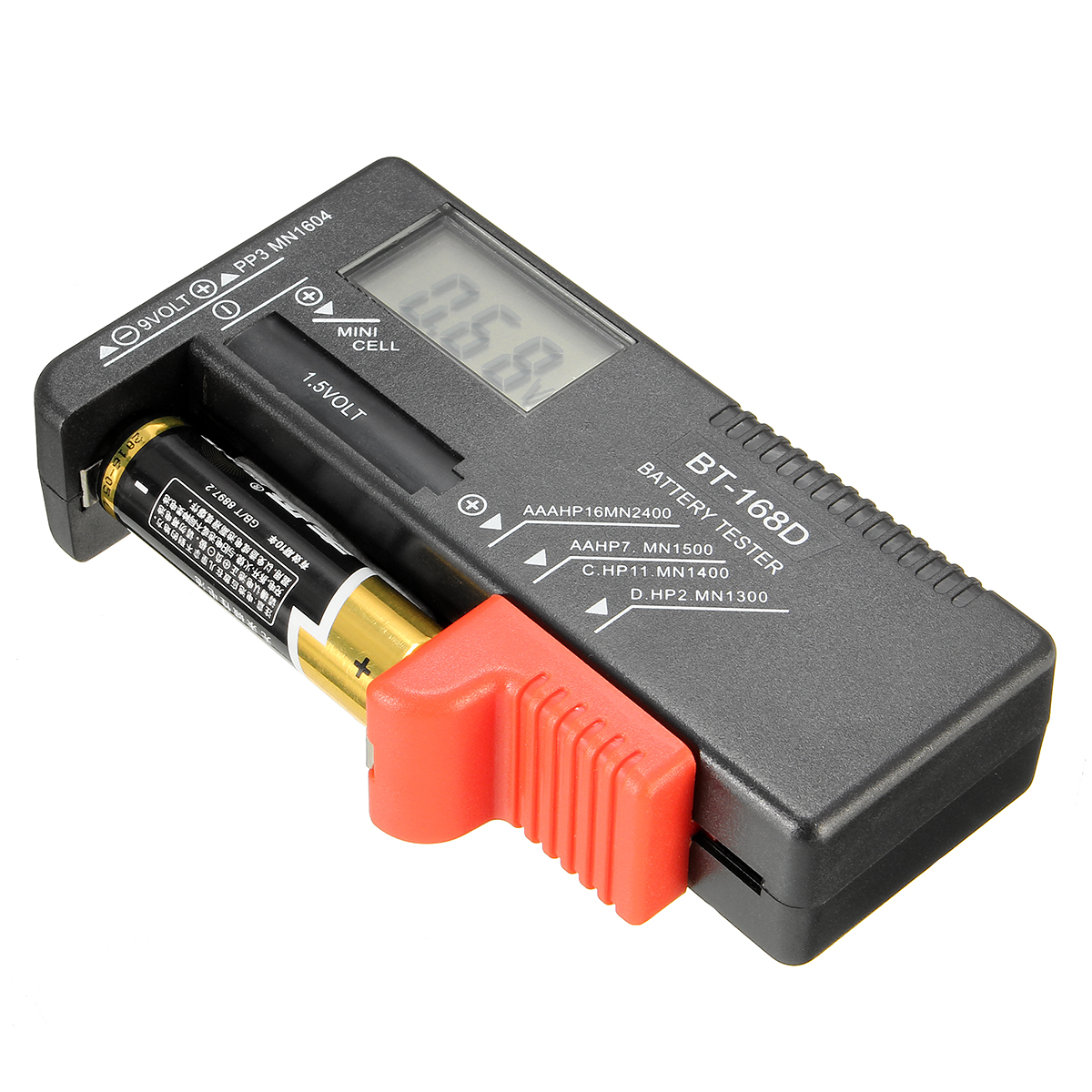 Testeur de batterie AA/AAA/C/D/9V/1.5V

Test the voltage of AA, AAA, C, D, 9V, and even mini cell batteries.
Voltage range on the back of the tester will help you determine the quality range of Good, Low Power, or Replace.
Use this innovative item to test all different kinds of batteries (AA, AAA, C, D, 9V, mini cell)
Check the power level of all 1.5V, 9V, and 1.5V miniature cells
Easy-to-read , digit indicates power level
Can quickly test the capacity of your battery.
Test multiple sizes of batteries in one unit.(1.5V)AAA,HP16,MN2400,R03,AA,HP7,MN1500,UM3,C,HP11,MN1400,SP11,LR14,UM2,D,HP2,MN1300,SP2,R20,UM1;(9V)PP3,MN1604,6F22,006P.

Specification:
Dimensions: 110x60x25mm
Battery Size: 1.5V | 9V.
Good: 1.5V ~ 1.3V| 9V ~ 7.8V.
Low Power: 1.3V ~ 1.15V| 7.8V ~ 6.3V
Replace: Below 1.15V| Below 6.3V.



---

Information Coronavirus

Compte-tenu de l'épidémie les délais de livraison peuvent être allongés. Les services postaux font tout leur possible pour respecter les délais d'acheminement des colis, cependant, en raison des possibilités de transport limitées, des délais prolongés sont à prévoir. Nous vous remercions pour votre compréhension et votre patience.