Description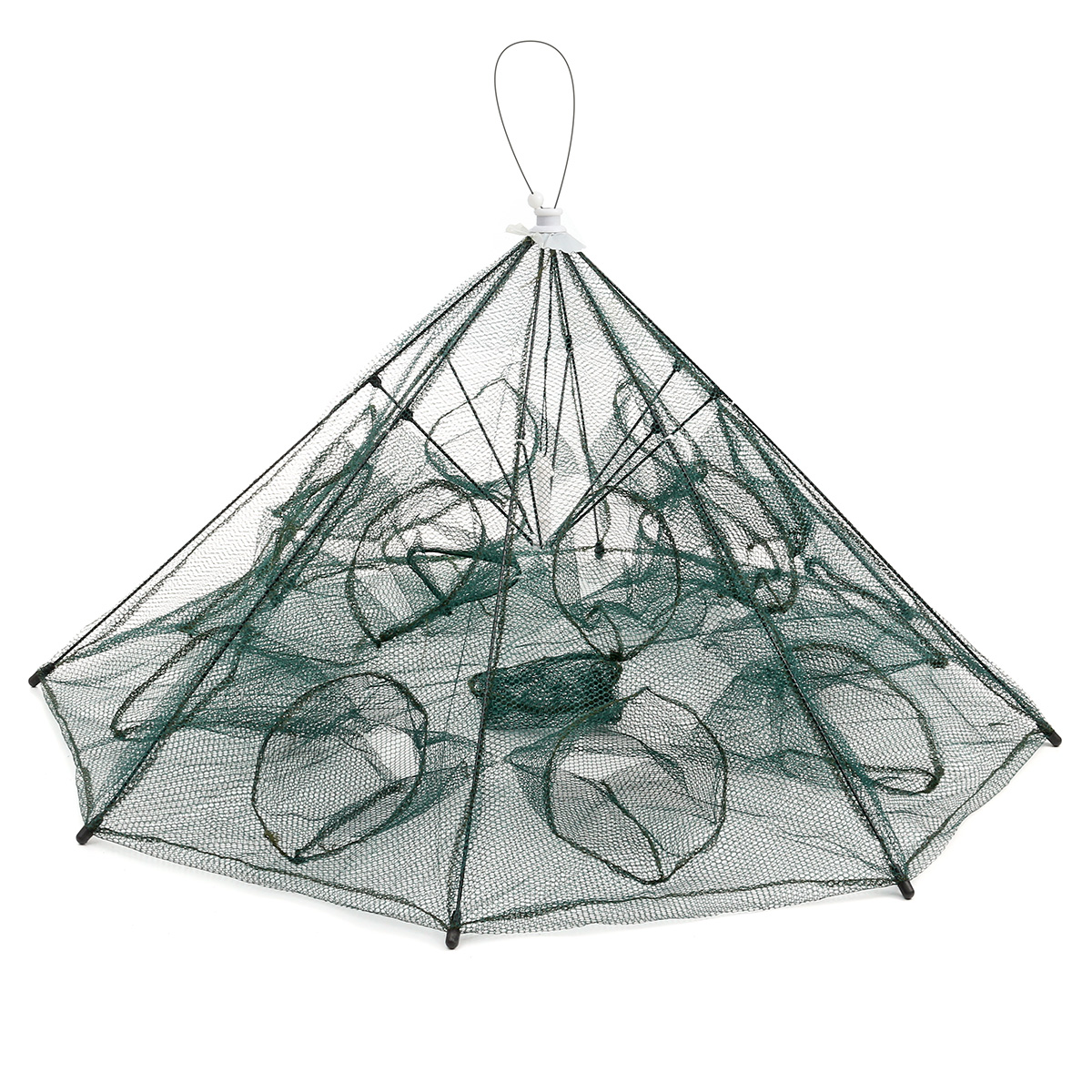 Filet de pêche piège à poissons
Taille: 16 trous
Material
Nylon mesh
Color
Green
Size
4, 6, 8, 10, 12, 16
Open dagonally
4: 72cm
6: 95cm
8: 95cm
10: 95cm
12: 95cm
16: 95cm
Number of sides
4: 4 side
6: 8 side
8: 8 side
10: 10 side
12: 6 side
16: 8 side
High
35cm
High shrinkage
4: 60cm
6, 8, 10, 12, 16: 65cm
Convenient to catch fish, eel, crab, shrimp and lobster.
Adopts bold umbrella type skeleton, sturdy and durable, not easy to rust.
You can tight a bait pocket on the top of the net or the bottom to attract the fish.
4/6/8/10/12/16/20 holes for fish, shrimp, crabs, but they cannot escape from the net.
Please make sure to tighten the holes pocket before using to prevent fish from eacaping. Release the holes to pour the fish.
Can be folded into small size, light weight and portable.
Carrying bag is included.
Package included:
1 x Fishing trap net
---
Information Coronavirus
Compte-tenu de l'épidémie les délais de livraison peuvent être allongés. Les services postaux font tout leur possible pour respecter les délais d'acheminement des colis, cependant, en raison des possibilités de transport limitées, des délais prolongés sont à prévoir. Nous vous remercions pour votre compréhension et votre patience.