Description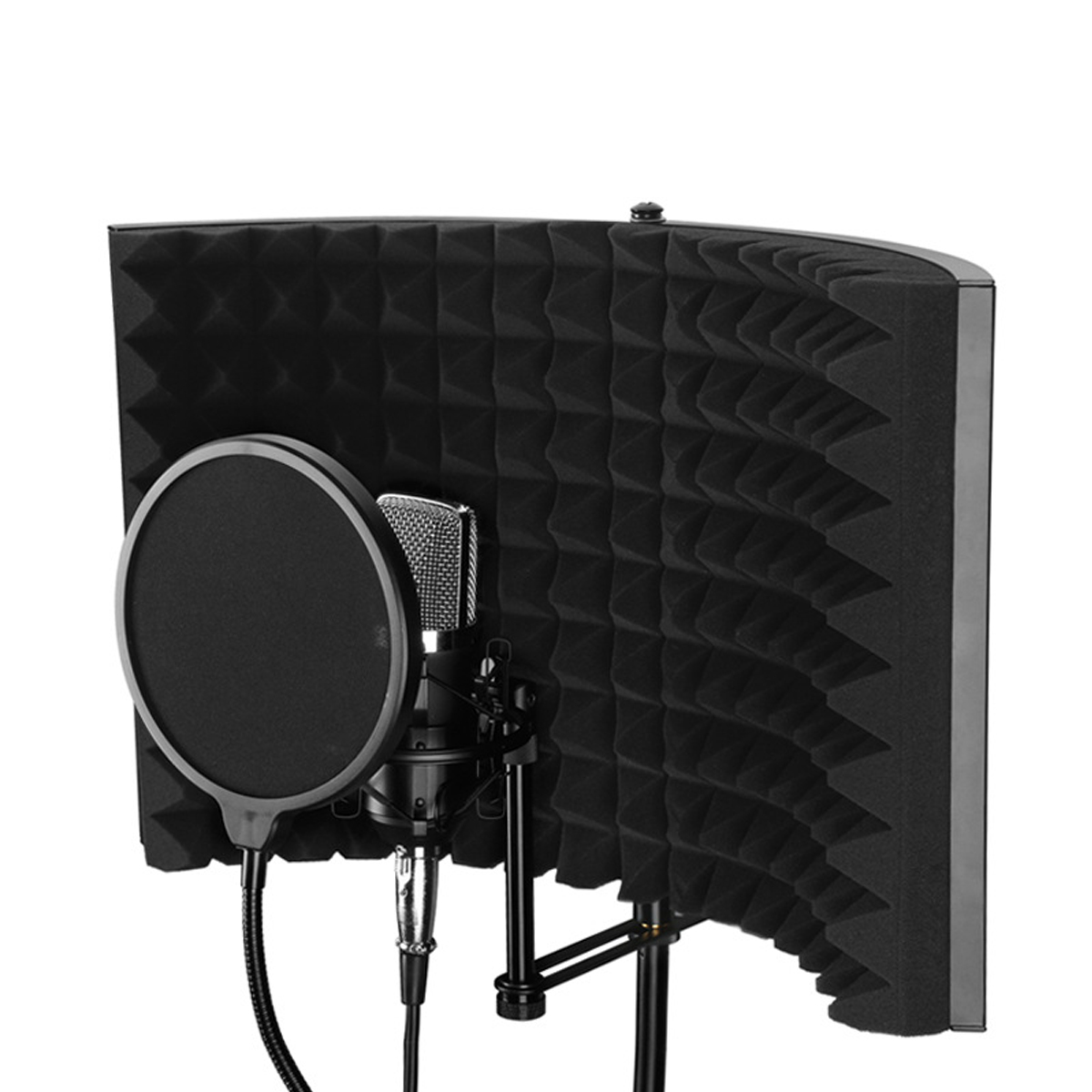 Mousse acoustique pour microphone studio

The Sound absorbing panel is composed of two key components, the folding diffusion shell, and the foam absorption lining.
The outer shell is composed by two curved metal plates which are vented with small holes designed to redirect unwanted audio from reaching the microphone.
The inner walls of the diffusion shell are lined with high quality foam used to absorb the source's reflecting audio waves that are being recorded after they reach the microphone.
It is designed for microphone-stand mounting, can accommodate any size microphones. Create a closer, drier, more controlled vocal or instrument recording in many situations.

Material: Aluminum + Foam
Expanding Size: Approx. 42 x 30 x 12cm
Weight: Approx. 1.5kg

Package Included:
1 x Sound Absorbing Panel
(The microphone, stand and headphone are NOT included.)

---
Information Coronavirus
Compte-tenu de l'épidémie les délais de livraison peuvent être allongés. Les services postaux font tout leur possible pour respecter les délais d'acheminement des colis, cependant, en raison des possibilités de transport limitées, des délais prolongés sont à prévoir. Nous vous remercions pour votre compréhension et votre patience.